Meet Anna
Investing foundation capital responsibly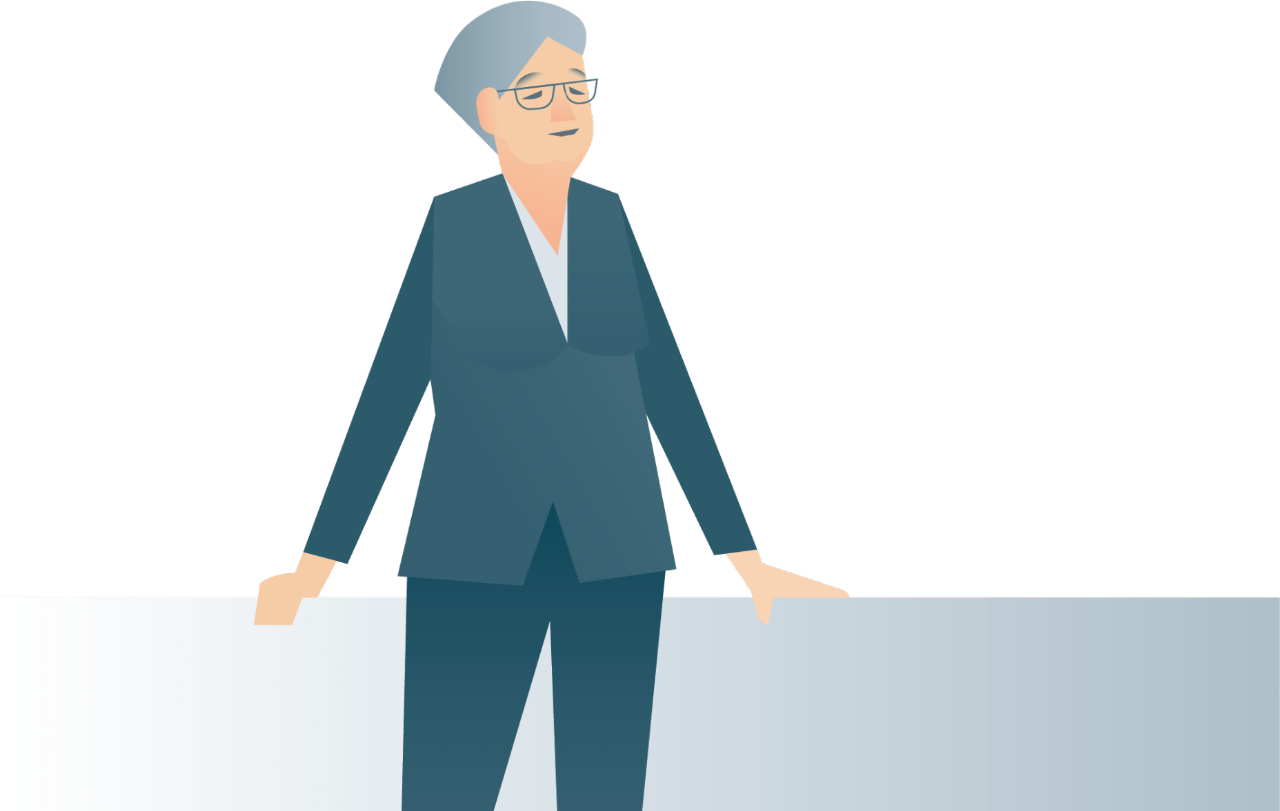 Anna (63) is an honorary foundation board member and, together with two fellow foundation board members, forms the investment committee of a 100% non-profit foundation. Despite her busy schedule as a self-employed management consultant, she takes her task for the charitable foundation very seriously and considers how she can continue to fulfil her responsibility for the foundation's assets in the future.
As an entrepreneur, Anna is used to making far-reaching decisions based on solid information. But recently, the issues have become more complex and her time more scarce. And to make matters worse, she lacks an overview of the foundation's actual financial situation. The structures have grown, and Anna was given only selective information about individual Asset Management mandates and private market investments.
Now Anna is looking for an external partner to support her council colleagues and the office with independent financial expertise to promote the foundation's goals. At an event for women entrepreneurs she meets Jessica, who recommends that she talk to Unifinanz.
We're happy to offer Anna our help and to draw on our experience in dealing with other charitable foundations, which we have had the privilege of supporting with our expertise for many years. Thanks to our comprehensive range of services, we can act as a one-stop shop and provide our services wherever they are required. With seamlessly integrated processes, we ensure that the day-to-day business of the foundation is secured, Anna is relieved, and she can concentrate on her essential tasks. A good thing, Anna thinks.
Our holistic solution for Anna
Review and optimisation of the investment organisation and strategy
Monitoring of all parties and the given investment guidelines
Development of a mission statement together with all those responsible for the foundation
Professional meeting documentation
Preparation, follow-up and organisation of her investment meetings
Audit-compliant backup of all documents in a workflow-capable system
Global reporting based on the investment guidelines of her foundation
Management summary of the reporting for the Board of Trustees
Clearly defined notification rules, processing and accounting of all capital calls from commitment activities
Would you like support for your charitable foundation like Anna? Ask us.