Meet Olivia
Manage foundation assets with care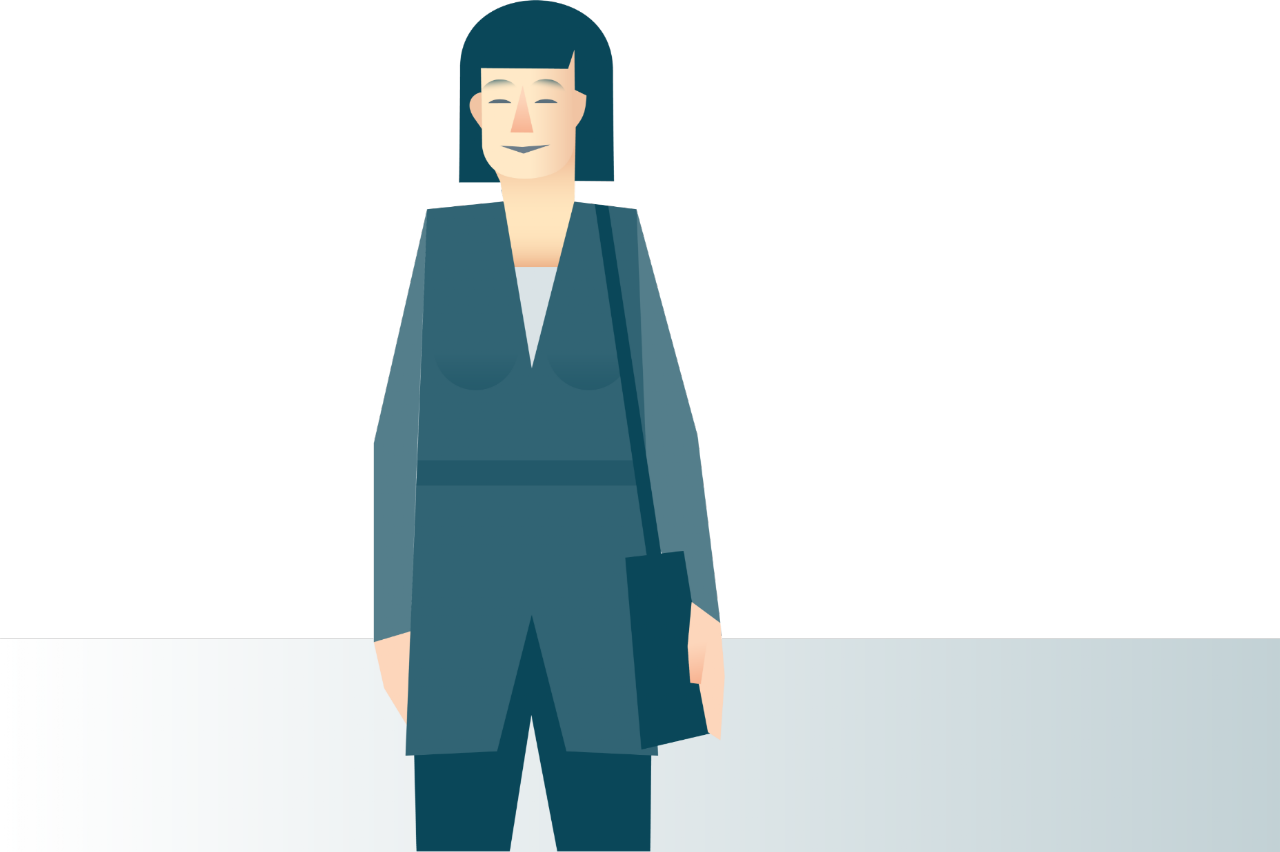 Olivia (46) is a lawyer who serves as a member of the Board of Trustees. It represents the interests of founders as well as beneficial owners concerning the asset management of the structures. In order to fulfil her responsibility, she wants a reliable partner for Asset Management.
In her Swiss law firm, Olivia has already experienced various cases involving disputes between beneficiaries and with foundation representatives. In some of these cases, someone neglected to shed light on the individual circumstances and possible risks in advance. The consequence: The structure representatives were accused of acting without the necessary fiduciary care and not in the interest of the beneficiaries.
Olivia wants to avoid that: She wants holistic and systematic all-round support – in line with regulatory requirements – and at the same time attaches great importance to independence. At a ski event, she exchanges ideas with Anna, a Board of Trustee member, who recommends that she talk to Unifinanz.
At Unifinanz, we're very familiar with the challenges Olivia faces. We take over the function of Asset Manager for them by first carrying out a systematic onboarding. Our main focus is on current and expected future conditions. On this basis, we create an individual investor profile together with the structure representatives and moderate the strategy finding process based on that profile. All processes are comprehensibly documented and monitored in a system suitable for auditing. Olivia receives reporting that is appropriate for the target group and provides her with all the key information she needs for her work. This allows Olivia to fully live up to her standards of care.
Our holistic solution for Olivia
Investment strategy based on the individual investor profile for the structure
Documentation of the strategy development with derivation and results
Continuous audit-compliant monitoring of strategy and customer-specific features
Historicisable results and comments
Reports tailored to the target group
Are you looking for support for your foundation mandates like Olivia? Ask us.