Meet Oliver
Bearing responsibility for a Family Office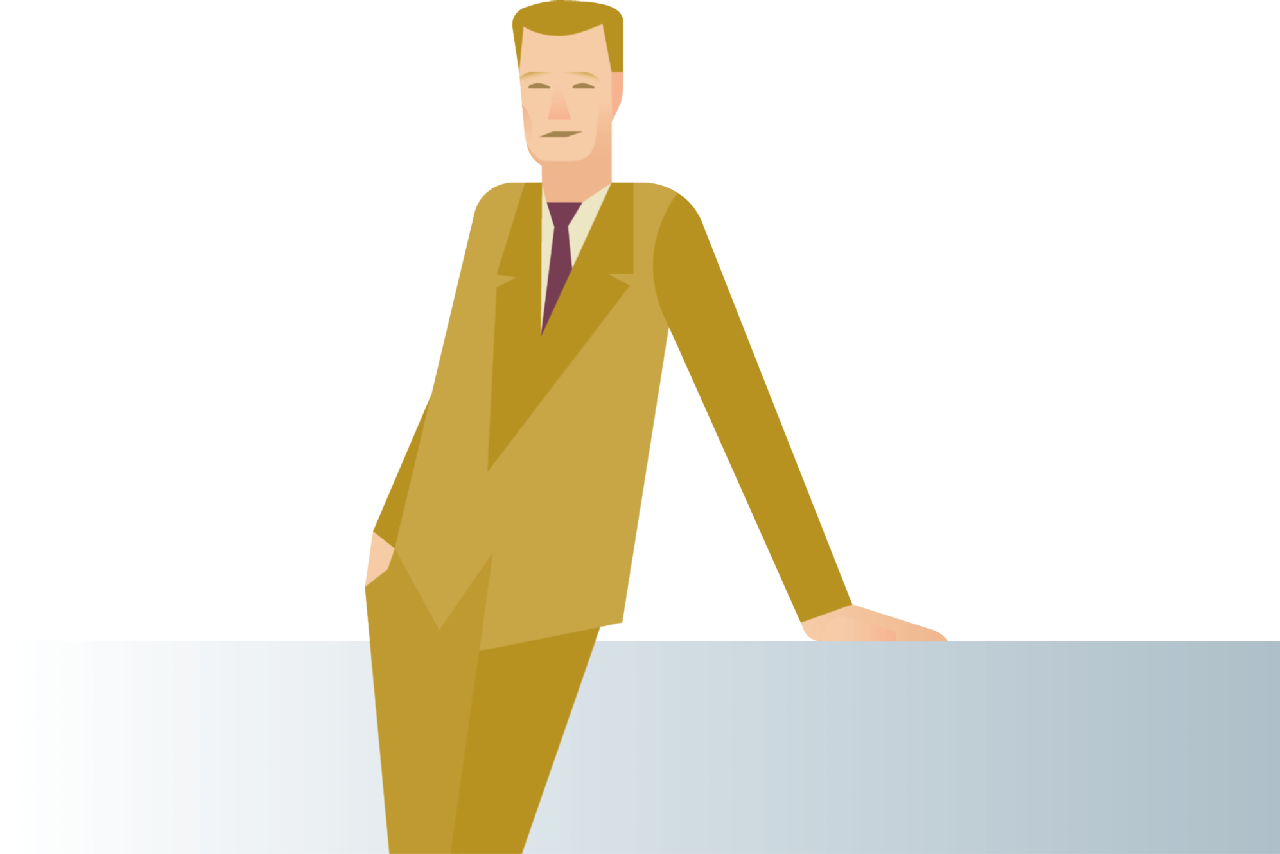 Until recently, Oliver (43) was a client advisor in Wealth Management at a Swiss private bank. Now he's taking over the management of the new Family Office to be established for a long-standing client. He looks around for a competent partner who could support him in this responsible task.
For Oliver, this career step is new territory even though he's familiar with the topic of Family Offices. He wants to combine his professional knowledge of the activities of Family Offices with his own ideas, which he wants to implement in close coordination with the owner family. The family and shareholding relationships are very complex, so it's also important for Oliver to work with highly specialised and competent partners.
He meets Sophie at a charity event. As a privatière who's setting up a Family Office herself, she congratulates him on his new challenge and recommends talking to Unifinanz.
We understand that Oliver wants to remain independent and yet have a reliable partner at his side to deal with the ever-changing framework conditions. Governance has a high priority for Oliver and his environment. For this reason, he relies on Unifinanz as a partner that meets these requirements and is capable of seamlessly integrating the necessary processes. Oliver also appreciates the personal and cooperative exchange. So do we, Oliver.
Our holistic solution for Oliver
Individually compiled services for his Family Office
Support in asset structuring and strategic asset planning
Monitoring activities geared to the family office as well as seamless integration of the appropriate process flows through Investment Controlling 'Connect'.
Accounting support through data interfaces
Assumption of functions relating to investment activities
Mapping the complex participation structures
Comprehensive reporting for the bankable assets, private market investments as well as contributions in kind (family art collection) and participations in active companies of the Family Office and the family members
Like Oliver, are you looking for support for a Family Office? Ask us.