Meet Sophie
Professionalise asset structures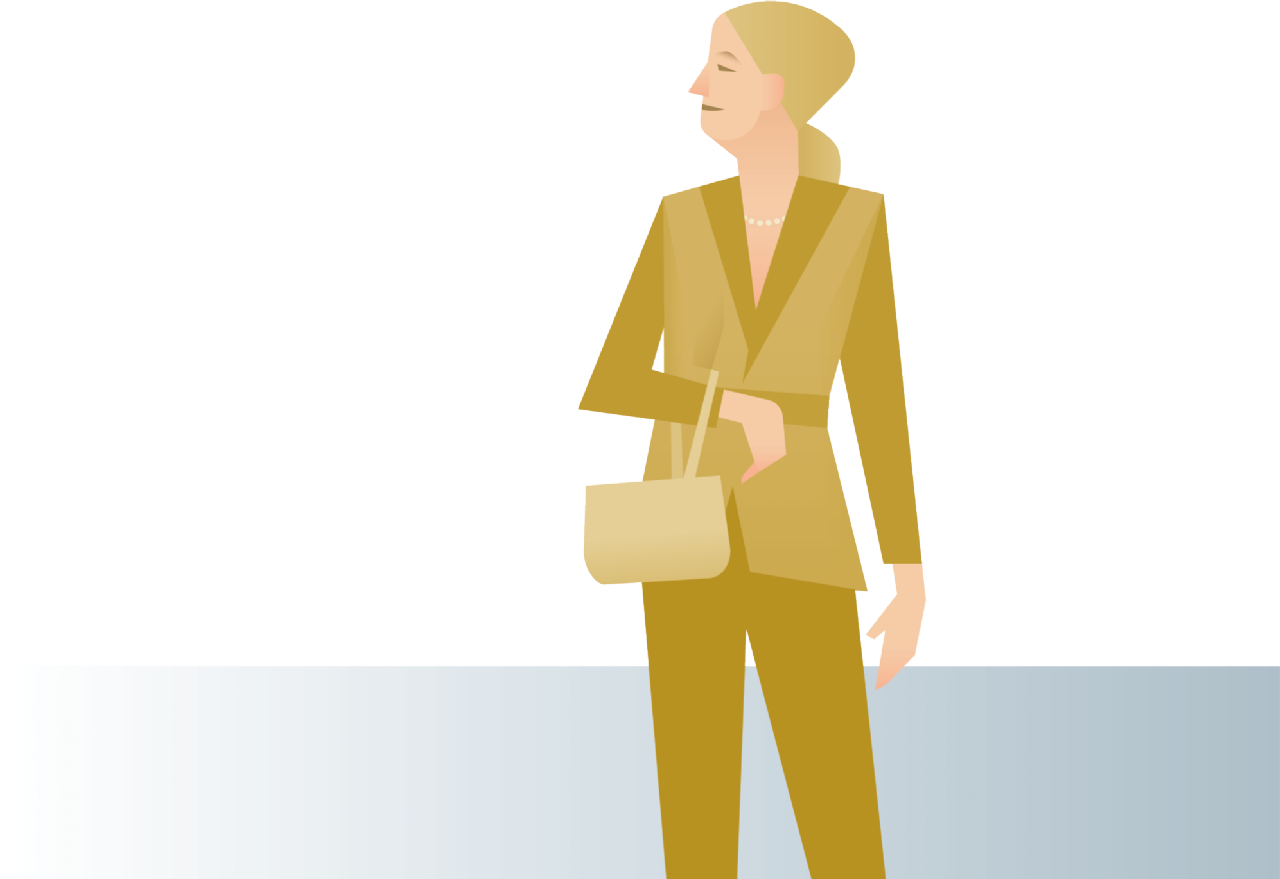 After many years in business, Sophie (57) has sold the shares in her own IT company. She wants to devote herself to her assets as a privatière. Together with her husband and adult son, she plans to set up her own family office to ensure that her family's ideas and principles are passed down through the generations.
Sophie wants to restructure the proceeds from the sale of her business shares and her already diversely invested assets. She herself has little experience in wealth issues and would like to delve deeper into it. She's also noticed that a complex network of investment forms and financial partners has formed over the years, which she wants to untangle and structure in a manageable way. She lacks the necessary knowledge about her investment business abroad as well as competent, trustworthy local contact persons.
During a meeting at a hotel bar with Oliver, an acquaintance of her husband, she tells him about her desire for a holistic wealth partner. Oliver runs a family office himself and can tell Sophie about his experience with Unifinanz.
At Unifinanz, we've been familiar with the issues facing private individuals for many years. We therefore clarify her asset situation together with Sophie, prepare an initial analysis, and plan the next steps with her. She grants us necessary information rights so that we're able to provide her with an overview of all investments quickly and efficiently. We use our document and data interfaces to be continuously informed about the individual portfolio movements. With the help of our long-standing partner network, we provide Sophie with our broad in-house expertise (regarding legal constructs, for example), including for her foreign investments. A clear-cut matter, Sophie thinks.
More about Family Office Sevices and Investment Controlling
Our holistic solution for Sophie
Comprehensible, systematic approach
Solid, comprehensibly prepared data basis for personal investment decisions
Support when founding the Family Office: Unifinanz acts as a link to the other external players
Professionalised asset structure with private label fund
Would you like to restructure your private assets like Sophie? Ask us.