Meet Paul
Complete package for complex trustee mandates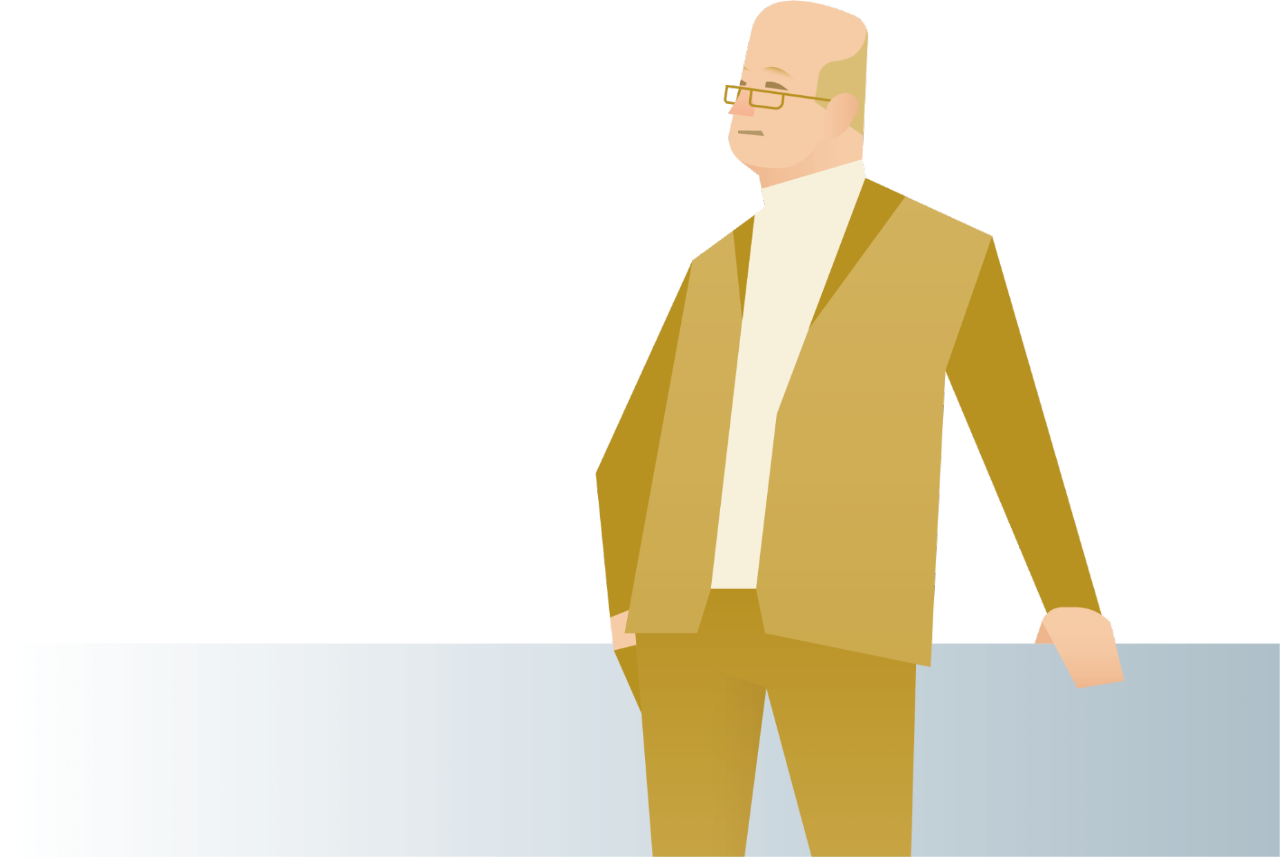 Paul (49) has been a self-employed trustee for 15 years and is the second generation to continue running his father's trust company. Today, he and his team look after over 400 mandates, which vary greatly depending on the service, size and complexity. For the future, he would like to further expand his client mandates and advisory expertise.
Some of Paul's clients include multiple legal entities with different shareholdings, some with active business activities, multiple banking relationships and involved asset managers. There are also clients whose family members are themselves active on the financial markets and sometimes reside in different tax domiciles. Younger family members are also interested in private market investments, want access to suitable products, and want to be supported in decision-making. At an after-work party, Paul's acquaintance Anna talks about her experiences with Unifinanz. Paul decides to find out how Unifinanz can work for his trust company.
After initial discussions, we put together a complete package for Paul: 'Investment Controlling Care'. It enables him to obtain a daily overview of his mandates, all relevant family members and all associated structures via his own portal access and with reporting tailored to his requirements. A real win-win situation for Paul and his customers.
Our holistic solution for Paul
Investment Controlling 'Care': 365-day monitoring of all assets and the parties involved
Ensuring best practice when handling assets
Access to investment tax compliance information
Access to product offerings (via Unifinanz network) for private market investments
Mapping of complex participation structures
Monitoring sanctions lists
Secure portal access with simple, clear overview of all managed mandates and insight into private market investments (J-curve, forecasts, etc.)
Alternative investment report: as a basis for meaningful planning of commitment activities
Added value: Pool commitment
Paul is interested in a Swiss private equity offering with a VC/growth character. Since Anna also favours this investment for her endowment investments, we as Unifinanz can pool both commitments, which means Paul and Anna each get a fee discount and a waiver of the subscription fee.
Are you looking for support for your trustee mandates like Paul? Ask us.